Did you know that the easiest and quickest way to create an

automated online business that produces consistent and reliable recurring income

is to start your own paid membership site?
It's true - Membership Sites are the way to go and are in fact better than one time payment sites.


With membership sites, you're providing material that can be accessed only by your members.

Your members get well acquainted with who you are and the information and content you put out. They look forward to hearing from you on a regular basis and can become loyal fans that you sell more products to.



Think about it..

.

You buy a product from Vendor A about a year ago and then Vendor A tries to contact you about an upcoming sale. Most likely you've already forgotten about Vendor A and why you bought their product in the first place.



But take this situation...



You are part of an ongoing membership site and you hear from Vendor B every week or every month. Your relationship with them is much stronger and you've stayed with them all these weeks, months, or even years.


Now imagine yourself as being Vendor B...

See how powerful this is, compared to being the vendor whose customers buy one product from you, and that's it?

And see how much money you've left on the table by being Vendor A?

As Vendor B, because you run a membership site, you are consistent with your communication and providing your customers good quality products and content...

Therefore your customer value shoots through the roof!
Let me give you an example...

Would you rather get paid $17 per sale one time - or $17 each month from a customer for the next 6-12 months?

Aside from the recurring income benefit, membership sites are also a

great place for ads and special offers,

with

much higher conversion rates

than ads placed on ordinary web pages.

And if new items are added regularly, membership sites can provide a

powerful incentive to keep people subscribed to a mailing list

to get your updates. You can then message your members with additional offers to generate

even more income with little extra effort.



It's not hard to see why membership sites have become so popular.

But if you've ever considered setting up your own membership site, you've probably discovered the HUGE problems with them...

Yes, these are some of the issues with traditional membership sites...
There is a lot of maintenance, in addition
to trying to set everything up.
This includes having to constantly update your site.

Now don't get me wrong - I
love traditional membership sites and make a lot of money with them...



But
fixed-term membership sites
make a lot too, with a lot less work!
And that, my friend, is your solution….

Fixed-term membership sites run in a manner where you've setup X amount of weeks or months of content and products in advance.

Thus, when a customer joins your membership,

the system you've setup delivers everything automatically.




There's less technical setup, less maintenance, and they cost a WHOLE lot less to create vs. traditional membership sites.


Best of all

they are hands free and can run on autopilot

, while

producing higher valued backend customers and repeat sales.



And at the end of the day you'll have a higher converting list of customers who, most importantly, trust you and buy from you.

With that said, you can put it all in action and

create your profit pulling automated membership site today

, and avoid the costly mistakes and countless hours of wasted time – just by watching this powerful video series.
Finally You Can Learn How to Create "Fixed Term" Membership Sites That Generate Recurring Income Month After Month, Without Any Complicated or Time Consuming Methods… Starting Right Now!

Inside this exclusive video training workshop you'll learn

step-by-step how to setup automated fixed-term membership sites and generate recurring income regardless of experience!



This video course is broken into

10 easy to follow segments

, so you can watch over my shoulder click-by-click to start your profit pulling machine the right way...

Introducing "Member Jackpot"... Your Step-By-Step Automated Membership Strategy For Unlimited Recurring Profits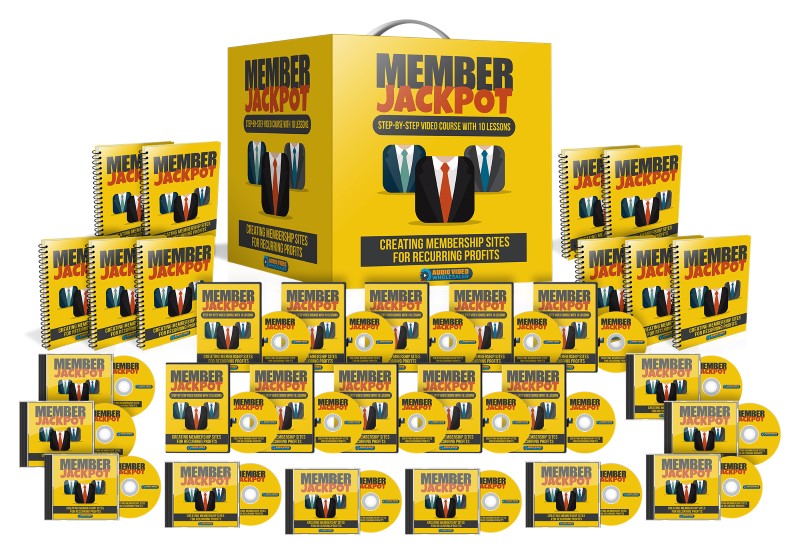 I Not Only Teach You This Method - But I Also Show You Over-The-Shoulders How I Do It...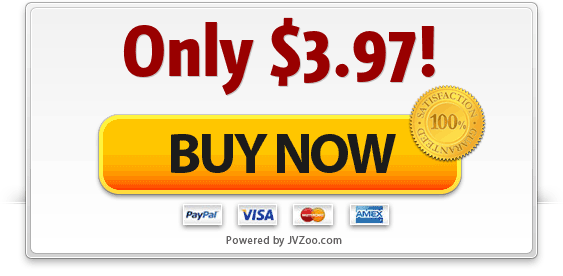 Master Resale Rights + Turnkey Sales Letter Included!
Yes! You Can Resell This Training With Resale Rights.
The only course of it's kind teaching a simple approach to Membership Sites that you can apply within the next 76 minutes.
While others complicate this powerful strategy - we simplify it!

Here is exactly what you will find inside this course...


Start from scratch and create recurring membership income like you've always wanted! You'll learn how to setup a "fixed term" membership site
following a simple and proven strategy
and get it live in the next 76 minutes!

Discover the free tools
you can use to

create fully functioning membership sites

without any expensive or complex services!

The
three
phases of planning and brainstorming your membership site
,
so you can know how your site will function before getting started, along with what your customers will see from the moment they land on your sales page to the actual content in your members area!

How to gather and organize your content so you know what comes out when and in which order you'll deliver the content to your members. You'll learn a
powerful strategy to keep your members happy and excited
so they keep paying you month after month!

The best way to
create a higher "stick rate" and customer value
and turn your membership site into a sales generating machine!

Here's an
easy and free way
to create your individual membership pages to deliver your content and how to protect them!

How to
get signups to your automated membership machine
using a PayPal subscription button and connect your sales page to your members thank you page!

How to
automate your content delivery
so you can create a true "set & forget" system that continues to pay you month after month with no additional work required!

This
step-by-step "fixed term" membership method
has never been taught this way before!

Plus much, much more...
including how to build a list of responsive members
that look forward to hearing from you and BUY your recommendations!
And when you act now you'll also receive this powerful BONUS PACKAGE...
Delivery Page Creator Software, 5000 Niche PLR Articles, and Membership Site Graphics Pack!
I'm going to give you this delivery page creator software, 5000 niche PLR articles & membership site graphics package that will make it easy to create your first membership offer...
BONUS #1: Delivery Page Creator – You can use this software to create your thank you/delivery pages for all your membership content and even one time payment products! Plus there's a built-in feature that allows you to "upsell" additional offers from your delivery pages to generate additional income from your members!
BONUS #2: 5,000 Niche PLR Articles – Complete collection of 5,000 hot topic niche PLR articles with full UNRESTRICTED Private Label Rightsthat you can use anyway you see fit to provide ongoing content to your members! You can use the articles to create mini ecourses, short reports, training guides, video lessons and more!
BONUS #3: Membership Graphics Pack – This package contains a large number of graphics specifically chosen for promoting/operating membership websites! The package includes membership card images, join now buttons, bullet lists, feature boxes, and more!
Once you master my system for creating fixed-term membership sites to generate recurring income , you can literally get paid month after month without any extra effort!
Take My "Member Jackpot" Model And Make It Yours
In this 76 minute training you will find complete step-by-step instructions showing you the easiest and simplest approach to setting up your first fixed term membership site to create recurring income, even if you don't have a clue what a membership site is!

Reliable income is the key to your success online, and we are handing you that key right now in one amazing offer!
You can learn from this training and apply it to your business immediately.

I show you OVER-THE-SHOULDERS how I do it LIVE so you could see my thought process behind the scenes.

And you're more than welcome to sell it yourself and keep 100% of all the sales you make!

If you do decide to resell it, you get a copy of this exact salespage to make it easy for you.
"Yes! I'd Love to Get in On This, But What's the Investment?"
If you keep doing what you're doing, you'll get the same result. That's why each moment you hesitate is another moment you'll struggle with marketing your business online and staying ahead of the curve. Each day that you're not using these remarkable methods is a missed opportunity for your business.

Get started on this program – because you deserve the great success about to come your way, and be happy making the investment in YOURSELF...
If you spent time, energy, and money learning these methods on your own or hiring a marketing consultant it would end up costing you hundreds if not thousands of dollars to learn these effective strategies.
Plus...it is a safe bet that whoever you chose to hire wouldn't know half of this amazing system!

This is completely out-of-the-box marketing intel that we are packaging together in one bundle and offering at a special price today!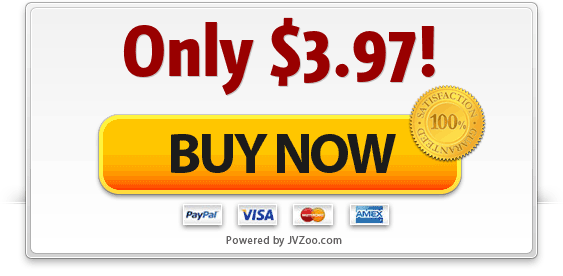 Master Resale Rights + Turnkey Sales Letter Included!
Yes! You Can Resell This Training With Resale Rights.
See you on the inside!

P.S. You could skip over this offer, but would that put you closer to creating the automated income you desire? Gain access to these step by step videos that show you the blueprint to setup your fixed-term membership site. Let me help you start achieving this and more.
Copyright © Member Jackpot - All Rights Reserved.
Terms | Disclaimer | Privacy Policy | Anti-Spam Policy | Contact